Hello! Thanks for stopping by. As the owner and CTO of IT IN VT, I love to address my clients directly. I am happy you are considering IT IN VT as a trusted partner. Most importantly, I am confident we can create and build success together. Because our success is built on your success.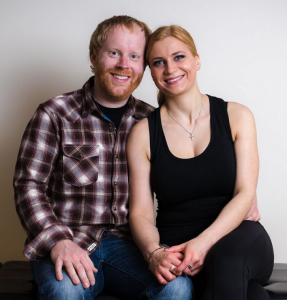 I have been working and involved in information technology services almost my entire life. Beginning my career in information technology around 1999. Starting in 2002, I and two colleagues formed MNM Consulting. We focused heavily on residential and outdoor retail technologies. Many projects included high-speed connectivity, point of sale, and system deployment. Two years later I formed my own consulting firm, NCR & Associates. I found I was able to better serve my customer base and expand the impact I could have on their success. NCR & Associates focused on residential and commercial technologies, everything from desk-side residential support to long-term CIO-level planning. Most importantly, we found success in a multitude of areas in Vermont and around the US. Our clientele spanned from auditors to precious metal refineries. Even the corner store in your neighborhood needed a new point-of-sale system. Wireless was the new hot topic because wired connectivity can be challenging in rural states. Therefore, with the advent of high-speed wireless technologies – we found a need to form NCR & Associates // Wireless in 2010.
NCR & Associates // Wireless focused on wireless connectivity and deployment for complex projects around Burlington and some of the most geographically challenging areas of rural Vermont.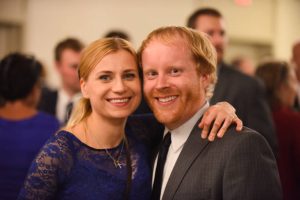 Projects included blanket wireless deployment for large residential buildings to complete guest and administrative wireless deployments within the hospitality industry. We have also found interest in rural connectivity for remote locations – from long-haul wireless connectivity for the equestrian arena to voice & data connectivity for dairy farmers. We had a vast array of successes with a multitude of projects. Most importantly, to bring data and voice where connectivity previously did not exist or was thought to not be feasible.
Starting in 2017 – IT IN VT was formed as a consolidation of NCR & Associates as well as NCR & Associates // Wireless to streamline the operations and bolster our technological aptitude for our expanding customer base.
In my spare time, I am an avid cyclist and enjoy almost any activity that brings me outside. Above all, my wife and I also enjoy traveling and exploring new adventures. We also invest in apartment buildings where we purchase, renovate and then rent and hold. My wonderful wife, Jolita, is also a nationally licensed massage therapist and business owner at Brilliant Massage Therapy.
Cheers!
Nicholas C. Relation // Owner & CTO – IT IN VT